Our in-house design team provide free design service for all products that we sell. We will be happy to advise you on how best to interpret your requirements to produce a product within your design brief and budget. Whether you're looking to put a contemporary twist on an old design or create a brand-new product for your sport event/club/organisation we offer our expertise and guidance.
DESIGN BRIEF
Please see our pages dedicated to certain bespoke products and fill in Bespoke Product Quote Form. We would like to find out basic information about your company/club/ organisation/sports event and about your preferences in terms of product finish and design. It will help us to process your request faster and provide accurate product pricing. You might also send us your hand-drawn sketch or any relevant image as well as your logo/club crest, preferably in a vector format( see artwork guidelines).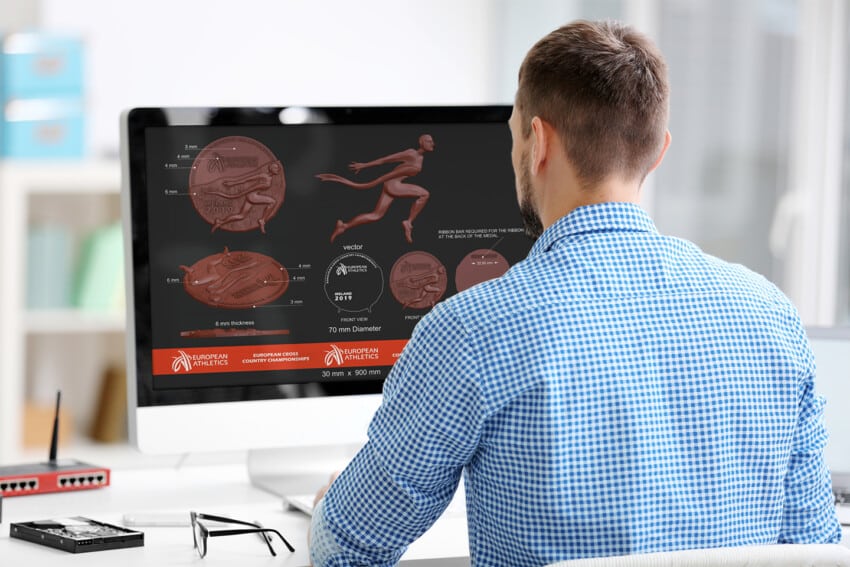 If you don't have any ideas in mind and want us to come up with design, that's absolutely fine – we are here to help!
If you would like us to design a bespoke trophy for you, please contact us by email info@leebrothers.ie or phone 01-862-1314
ARTWORK
We will send you a design draft within 2 to 5 working days.
Address
Unit 5C, Santry Hall Industrial Estate
Swords Road, Dublin 9
D09 PW71
Visit
M-F:  8:00 AM to 4:00 PM Monday-Friday
Closed for lunch 12:30 to 13:30